Whether it's hurricane Irma, cold or flu season, weekend chores, or you are in the mood to feel clean, Purify by Doterra has got you covered!
Doterra created this oil to help neutralize and get rid of odors. They use a variety of citrus and pine oils that leave you feeling fresh and clean. Stinky shoes? Car full of clutter? Strong food odor when cooking? Mold and mildew from rain leaks from hurricane Irma? Purify is the oil for you!
Some of the oils used in this blend, like lemon, lime, and pine essential oils, contain powerful cleansing properties and purification properties to protect against less than favorable environmental intruders! This oil can also be used to prevent against pesky bugs and bites and skin irritations with the addition of citronella and melaleuca oils.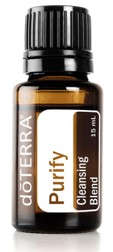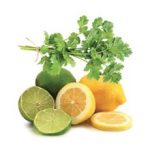 Uses:
This oil case be diffused for aromatic effects: add 3-4 drops to a diffuser with water and enjoy the pleasant aroma!
Add to a spray bottle with water and use to wipe down surfaces
Add to laundry machines, dishwashers and other household appliances to eliminate odors
Use against skin irritations from bug bites; note when applying any essential oils to the skin to dilute with fractionated coconut oil to minimize skin sensitivity.
If you are looking for a fresh, airy, herbal scent that also helps purify and clean, Doterra Purify oil is for you. Don't let Irma's aftermath hold you back when repairing and cleaning your homes… Purify's got your back!
For more information please see Miss Brieann at one of the offices. Or you can email info@aaspeech.com with the subject line "DOTERRA QUESTION", and your inquiry on how to order, or obtain further information on how essential oils can be a healthy addition for you, your family, home, and lifestyle!
Here's to feeling fresh and clean!
Miss Brieann 🙂
---
At All About Your Child at All About Speech & Language the health of the whole family is crucial. In addition to providing healthy resources, we offer relaxing waiting rooms, at our offices, catering to our adult caregivers. We offer unique multi-sensory therapies and programs that can assist or complement your child's already developing skills!
Two offices to serve you!
South Tampa Office: 324 N. Dale Mabry Hwy Suite 201, Tampa, FL 33609
Riverview Office: 6152 Delancey Station Street Suite 205, Riverview, FL 33578
Contact us online here
Phone: 813-616-4004
Email: info@aaspeech.com
www.aaspeech.com