By Alicia Yimoyines Martinez, All About Speech & Language (AASL) Co-Founder, Speech & Language Pathologist
Aphasia: a word that brings about a world of change to so many individuals and their loved ones each year. Do you know a loved one or friend whose life has been impacted by aphasia?  You might ask yourself, "what is aphasia?," a question that nearly 85% of people admitted to asking themselves in a 2016 national survey on aphasia awareness.  Aphasia is a medical term to describe the loss of language that results after damage to the brain's language areas due to stroke, traumatic brain injury, a tumor, or some neurological diseases.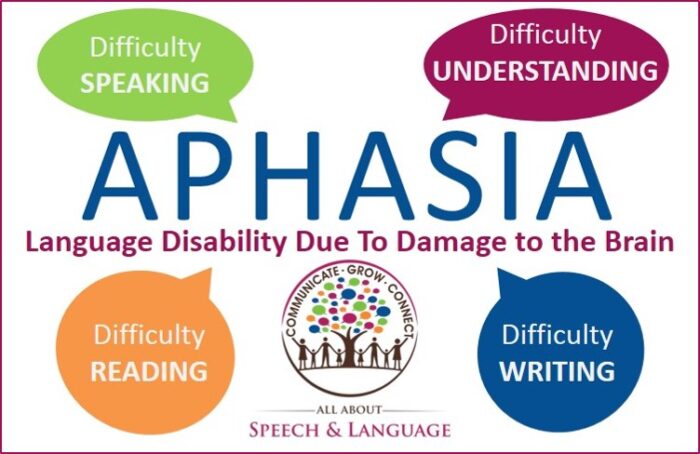 More than 2 million individuals in the United States live with aphasia.  When aphasia results after brain injury, communication is impacted in regards to language comprehension, production, or both.  Imagine one day having language abilities and then suddenly losing your ability to communicate; it can be devastating adapting to this new way of life and functioning, which is why 93% of stroke survivors experience a high level of psychological distress post stroke.  Loved ones must also learn to cope with their relative's differences and supported to navigate new ways of communicating and facilitating tasks of daily life.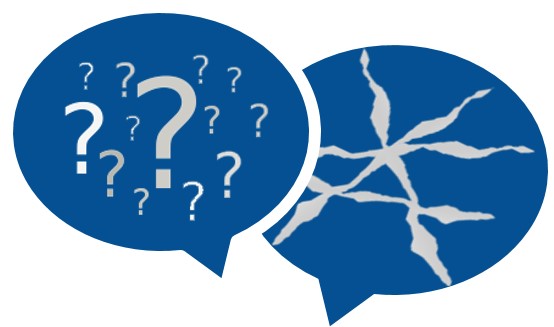 Speech Therapy plays a huge part of the rehabilitation and support process; while there is no medical cure for aphasia, most people can improve over time as their brains begin to heal and pave new networks for learning.
I want to share with you how aphasia has touched my life and leave you with some food for thought if you get the opportunity to cross paths with someone touched by this sudden barrier to communication.
I was grateful during my graduate school years at Boston University to be the resident intern at the Boston University Aphasia Resource Center.  It was my first experience interacting so closely with patients working to recover from this language disorder that I had learned about and studied in my classes.  I was in charge of running 4 aphasia groups, managing care for up to 12 adults per group.  My mentor and supervisor at the time released me into these unchartered waters, which was the best way to learn and critically think how to individualize care for each of my clients in a dynamic group setting.  Any feeling of fear quickly dispersed as I developed relationships with each of the individuals in my groups.  While it was my role to "provide the therapy" and support them through designated tasks, pushing them to make gains toward their respective goals, they taught me in return, too. These amazing individuals, while all in different stages of their rehabilitation journeys, tackled each challenge I presented to them with perseverance and unwavering fearlessness. They taught me that you can achieve so much through hard work and to have confidence in the abilities you have and hopeful in what's ahead.  While the road most certainly was not without obstacles or pain, despite losing their former abilities and life as "easy" as before, they were filled with a fire to keep tackling their goals and an eagerness to learn how they could improve their skills each day.  These special adults with aphasia touched my life far more than they realized.  They left me inspired by their grit and determination; and with that, the hope and dream to create a place where they would always be supported.  Fast forward to today, AASL has become the therapy home to many individuals pursuing their journeys to recovery after aphasia.
In an effort to increase your awareness about this acquired language disorder and break down any communication barriers that might exist, I wanted to leave you with a few valuable tips suggested by the National Aphasia Association for this year's 2017 Aphasia Awareness Campaign as well as some reminders from my own experiences.  If and when you might find yourself interacting with an individual with aphasia, remember that you'll have to communicate somewhat differently than what you might be accustomed to; these adults are very bright, however, the impact of aphasia has changed the way they communicate now as well. Here are some tips to remember:
1)     Simplify your Talking: Often you may need to slow your rate and use short sentences, but speak naturally as if you are speaking to another adult, not a child. Communicate to the individual directly, not through their caregivers.
2)     Use Gestures and Body Language or Pictures and Diagrams to Show What you Mean:  Use nonverbal supports such as gestures, pictures, and facial expressions to help reinforce your message without the use of words.
3)     Confirm Understanding: Use Yes/No questions as confirmation that you are communicating successfully and that the individual understands you. Be observant of the individual's facial expressions to know if there is a communication breakdown. Finally, if you are unsure of what was communicated, repeat what you understood so your conversational partner can attempt it again.
4)     Allow Adequate "Talk Time" or Time to Respond:  Be mindful of allowing an individual with aphasia adequate "talk time" or time to respond; be patient and resist completing their sentences or suggesting words they've forgotten.
5)     Practice Empathy: Aphasia affects a person's ability to communicate, not their intellect.  Recognize their competence.  Be empathetic to the incredible persistence and hard work required during the rehabilitation process and the courage it takes to assimilate into our often rushed, minimally patient community at large.  Your ability to take the perspective of a person living with aphasia can be a huge step forward toward improving awareness in our communities.
So I end with this final thought, a quote I was inspired by upon reading a blog post by Constant Therapy, a research-backed digital therapy tool used for speech, language, and cognitive rehabilitation, which is also the brainchild of my former professor, Dr. Swathi Kiran of Boston University.  The quote reads: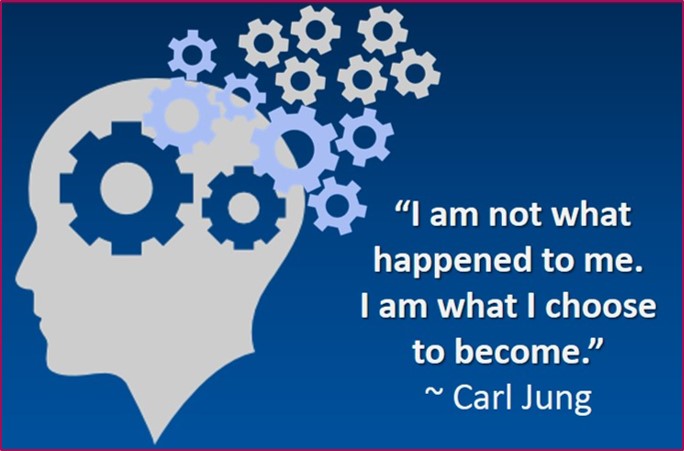 If someone in your life has recently been affected by aphasia, it is helpful to have a community of support around you. Check out the local, Voices of Hope for Aphasia, a non-profit organization dedicated to providing community-based programs for people and families living with aphasia.
With the hope of inspiring awareness in our community,
Miss Alicia 🙂
References:
Aphasia Awareness Poster (2017).  National Aphasia Association.
https://www.aphasia.org/aphasia-resources/2017-awareness-poster/ Access date: 14 June 2017.
Aphasia Fact Sheet. National Aphasia Association. https://www.aphasia.org/aphasia-resources/aphasia-factsheet/ Access date: 14 June 2017.
Aphasia Awareness Month: What Causes Aphasia?. Access date: 14 June 2017.
Resource:
Voices of Hope for Aphasia, 501(c)3 Non-profit corporation. St. Petersburg, Florida.  Phone: 727-249-1953. Website: www.vohaphasia.org
---
It's All About Your Child at All About Speech & Language!
We offer unique multi-sensory therapies and programs that can assist or complement your child's already developing skills!
Two offices to serve you!
South Tampa Office:  324 N. Dale Mabry Hwy Suite 201, Tampa, FL 33609
Brandon/Valrico Office: 1452 Bloomingdale Avenue, Valrico, Florida 33596
Contact us online here
Phone:  813-616-4004
Email:  info@aaspeech.com
www.aaspeech.com