Alicia Yimoyines and Brieann Yimoyines Papp, All About Speech & Language (AASL) Co-Founders, Speech & Language Pathologists
"Listen! The wind is rising, and the air is wild with leaves,
We have had our summer evenings, now for October eves!" 
~ Humbert Wolfe
As we approach the end of Summer 2017 and the beginning of Autumn (The autumnal equinox or September equinox falls on September 22) we shared some Team All About Speech & Language Summer Fun on Facebook and Instagram! So now we close the Summer Campaign featuring our founders Miss Alicia and Miss Brieann!!
Summer for Miss Brieann!
Plenty of sun, water, and relaxing with family!  Getting out in nature to places like the beach was an enjoyable change of scenery! Miss Brieann and Mr. Eric like to recharge away from the hustle and bustle of the world!  Weekends were spent by her parents pool and having gourmet cookouts, and this year teaching Gracie (the All About Speech & Language Service Dog) how to swim!  She is not a fan of the water just yet!   Spending time in her backyard gardening amongst flowers and herbs, along with cooking summer meals with the fresh produce also topped the list.  Miss Brieann also completely enjoyed her Oregon trip in August!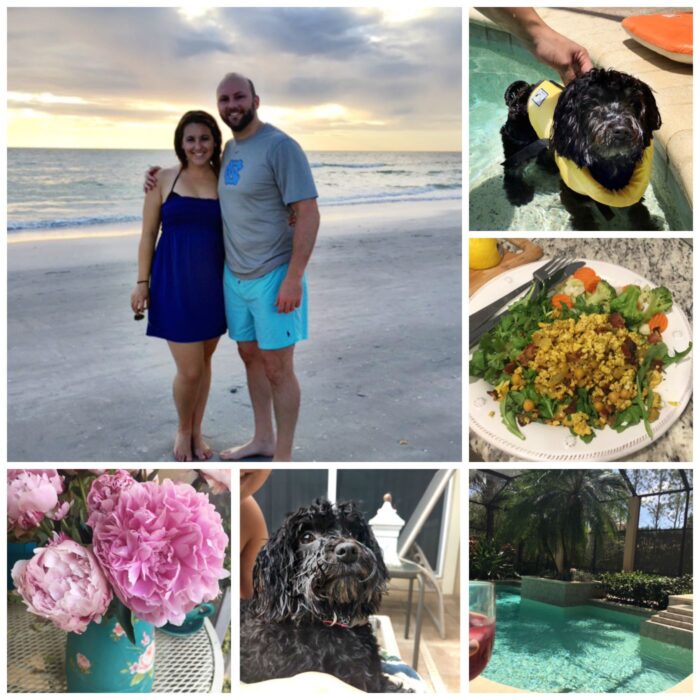 Summer for Miss Alicia!
When Miss Alicia thinks about summer, she thinks about time with her family and doing things that relax her and bring a change of pace. She's been exploring her hobby of gardening, enjoying bike rides around town, and planned a spontaneous trip to Boca Grande with her husband in July where they got to take in beautiful sunsets, collect sharks' teeth along the beach, and just adapt to the slowed down lifestyle. Moments like these refresh and restore her during the summer months!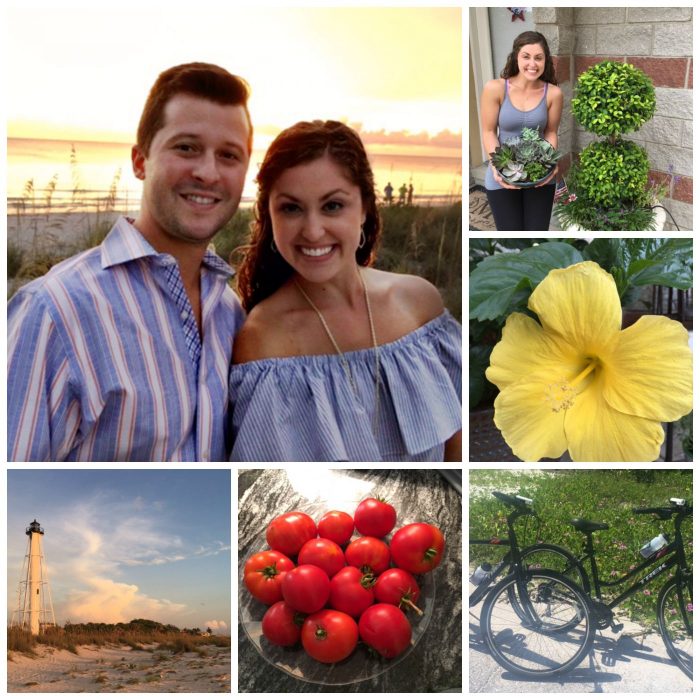 Make sure to follow All About Speech & Language on Facebook and Instagram and stay posted on news, information and happenings!
---
It's All About Your Child at All About Speech & Language!
We offer unique multi-sensory therapies and programs that can assist or complement your child's already developing skills!
Two offices to serve you!
South Tampa Office:  324 N. Dale Mabry Hwy Suite 201, Tampa, FL 33609
Riverview Office:  6152 Delancey Station Street Suite 205, Riverview, FL 33578
Contact us online here
Phone:  813-616-4004
Email:  info@aaspeech.com
www.aaspeech.com