By Alicia Yimoyines Martinez, All About Speech & Language (AASL) Co-Founder, Speech & Language Pathologist
People always seem to share the same sentiments about one's wedding day: "it's one of the best days of your life that passes by in a blink; to soak in every moment and minute and all those loved ones who were able to celebrate in your day and all those who celebrated you from afar." The past few months have been showered by an outpouring of so much love, support, joy, and special wishes and blessings for me and my now-husband. We smile at the advice we have been given, the stories we have been told, and just the overwhelming excitement each of you have shared with us leading up to our big day and after. Thank you, wholeheartedly, to all of our AASL families for your support, well wishes, and all the love you have shown us as we embark on this new chapter in our lives! We are so grateful to each of you!
On February 18, 2017, Daniel Frank Martinez III and I were married here in Tampa, Florida, beginning our ceremony at St. Lawrence Catholic Church (where Daniel's parents were married) and concluding our day at Avila Golf and Country Club. For those unfamiliar with "our story", we have Miss Brieann's husband to thank for playing matchmaker two years ago…the rest has been an exciting ride since! Daniel is the most genuine, loving, hardworking person who has become my better-half (as I sit here writing this blog, he is correcting me that I am HIS better-half and not to forget it 🙂 He stands by me and encourages me entirely and enthusiastically, and it has been a joy to see my passion for supporting our special AASL children and their families become one of his priorities too, as well as other special needs causes. You may remember his smiling face at the CARD Fiesta By the Bay for Autism (link) and the St. Jude's Children's Research Hospital Walk/Run to End Childhood Cancer (link) Events.
Our wedding day was a day we will always cherish. Though the rain poured down through the ceremony, the sun began to peek out just after we said our vows. The day was showered and sprinkled with love, laughter, memories, and fun; a day which we wish we could repeat, again and again and again.
Miss Brieann, of course, was my Matron of Honor as I couldn't imagine not having my sister and best friend by my side!
And Gracie enjoyed dressing up for the occasion too 🙂
Special thanks to Brooke from Hamilton Creek Photography for capturing every moment of our day; you can enjoy more pictures on her blog as she recounted the day from her perspective.
While our wedding day has come and passed, yes in a blink as we were told it would be, our memories and hearts have been imprinted forever by the love we were flooded with and the joy we experienced.  It has been an exciting new chapter embarking on this journey as husband and wife, and we are excited for all we get to experience and share together in the years to come! I look forward to more of our AASL families getting to meet Daniel in the days ahead and recognizing him as a familiar face and part of our extended AASL family!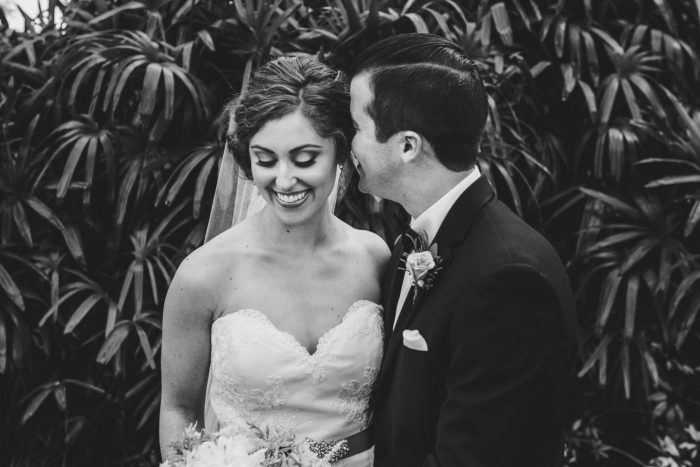 From Our Family to Yours, With Love and Gratitude!
Mr. and Mrs. Martinez 🙂