Stephanie Zalich, M.S. CF-SLP, Speech & Language Pathologist
Ahhh the intoxicating smell of lemon!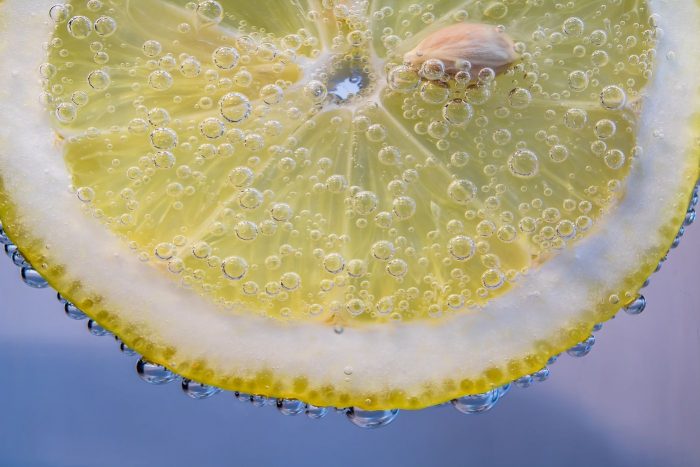 If you've walked by my therapy room lately, the essential oil, lemon has been bubbling away. Lemon is a workhorse in the oil world and it's benefits and uses are numerous. I use lemon for cooking and baking, cleaning, detoxing, allergy relief and for boosting my mood and energy.

My focus for this blog is to talk about the cleansing properties of the oil for not only your environment but your bodies as well. According to the doTERRA website, "Lemon is a powerful cleansing agent that purifies the air and surfaces, and can be used as a non-toxic cleaner throughout the home." https://doterra.com/US/en/p/lemon-oil.  Some cleaners contain harmful chemicals that are dangers to humans and our pets. The dangerous components I'll focus on are petrochemicals. A good way to think about petrochemicals is that they are components of our plastics. One specific petrochemical is called, phthalates.  According to the CDC, "There are numerous products that may contain phthalates:  adhesives; automotive plastics; detergents; lubricating oils; some medical devices and pharmaceuticals; plastic raincoats; solvents; vinyl tiles and flooring; and
personal-care products, such as soap, shampoo, deodorants, lotions, fragrances, hair spray, and nail polish. Phthalates are often used in polyvinyl chloride type plastics, such as plastic packaging film and sheet, garden hoses, inflatable recreational toys, blood product storage bags, intravenous medical tubing, and toys (ATSDR, 2001, 2002)." https://www.cdc.gov/biomonitoring/DBP_BiomonitoringSummary.html
Petrochemicals are in everything. So what's my point despite being a doomsday, glass-half-empty, conspiracy theorist? The essential oil lemon can assist our amazing bodies with getting rid of these nasty chemicals by metabolizing and excreting them! YAY! According to one website, "Certified pure therapeutic grade essential oils are very effective at dissolving petrochemical buildup within your body. Why is that important? Your body is constantly bombarded with petrochemicals that it knows are harmful. To protect us, our bodies manufacture fat cells to capture and store these toxic chemicals. These fat cells are pushed as far away from vital organs as possible to protect our organs and immune system.
You can harness the powerful, healthy fat-fighting benefits of ingestible lemon essential oil by adding 3-4 drops into a small glass of water every morning on an empty stomach. This can be repeated throughout the day. Be sure that your drink container is made of glass or stainless steel, not plastic." http://biohealthyliving.com/home-remedies/7-benefits-lemon-water-didntknow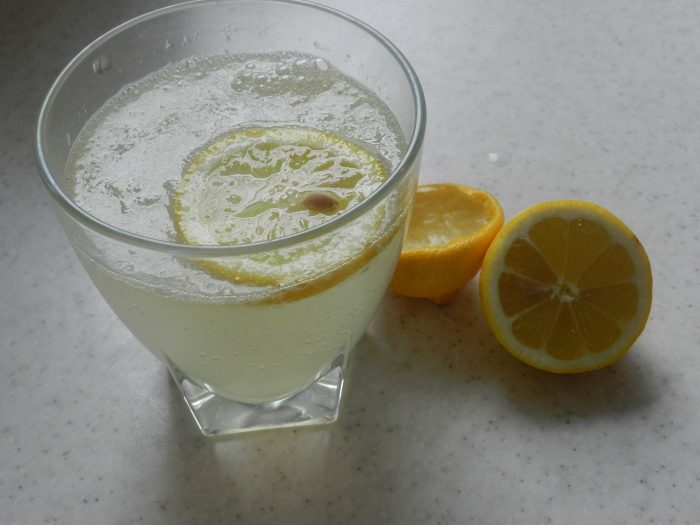 Here's your take away:
A drop of lemon a day keeps the petrochemicals away!
Replace your cleaners with lemon and water for a healthier and less toxic home
Boost your mood by diffusing lemon
Combine lemon, pepper, and lavender for allergy relief
Think about switching from plastic containers to glass or stainless steel
Ask me for my amazing blueberry and lemon muffin recipe that the whole family will enjoy!
---
It's All About Your Child at All About Speech & Language!
We offer unique multi-sensory therapies and programs that can assist or complement your child's already developing skills!
Two offices to serve you!
South Tampa Office:  324 N. Dale Mabry Hwy Suite 201, Tampa, FL 33609
Riverview Office:  6152 Delancey Station Street Suite 205, Riverview, FL 33578
Contact us online here
Phone:  813-616-4004
Email:  info@aaspeech.com
www.aaspeech.com