By Brittany Garcia, M.S., CCC-SLP, Speech & Language Pathologist
Many of us are familiar with cleft lip and cleft palate; however, there are a variety of other craniofacial conditions that affect children each year and that have major implications on children's development, including abnormal head shape, Cherubism, Craniosynostosis, EarWell™, Ear Deformity/Microtia, Encephalocele, Eye Socket Anomaly, Facial Fracture/Trauma, Fibrous Dysplasia, Hypertelorism, Jaw Deformity, Nasal Deformity, Pierre Robin Sequence, Plagiocephaly, Sleep Apnea, Tumors and Scar Revision/Removal. For more information on these conditions, click here.
CLEFT
Approximately 7,000 children are born with cleft lip and/or palate each year. Children born with cleft lip and/or cleft palate often undergo several major surgeries followed by intensive therapy that places a burden on families both financially and emotionally. These conditions can impact so much more than just physical appearance; they can affect feeding, hearing, orthodontics, speech production, social interactions, and the emotional well being of the children.  Source: www.cleftopedia.com/cleft-lip-palate
Studies highlight the need for strategies for women, of childbearing age, to help prevent craniofacial defects. Strategies include helping control diabetes and preventing tobacco and alcohol exposures during pregnancy ― all actions individuals can take that hold promise for preventing birth defects, including craniofacial defects.  Source: www.cdc.gov/ncbddd/birthdefects/features/craniofacialdefects.html#reference
Many of us have seen or heard of Duck Dynasty, a popular TV show on A&E. Jase and Missy Robertson, stars of the show, have a daughter who was born with a bilateral cleft lip and palate. Their daughter, Mia, is a beautiful little trooper who has undergone 5 corrective surgeries.  The couple has started an organization to increase awareness and understanding of cleft and to raise funds for research and treatments. Jase has pledged to shave his popular (and impressive) beard should they reach their fundraising goal of $100,000. For additional information:    miamoo.org  #SHAVEJASE

Additional awareness information:
All About Speech & Language Co-Founder and Speech & Language Pathologist, Brieann Y. Papp and I have been a part of this strong little boy's journey from initially suspecting a undiagnosed cleft palate through several surgeries and treatment over the last three years.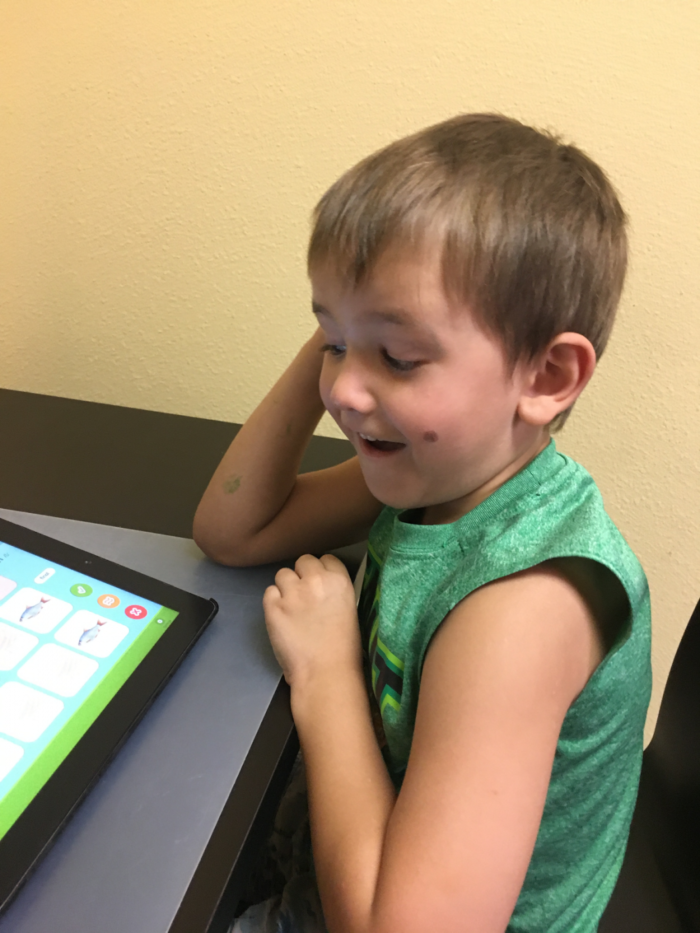 He was diagnosed with a submucous cleft palate two years ago and treatment has focused on increasing his ability to differentiate between sounds that come from our mouth versus those that come through our nose and on placement of his articulators to correctly produce sounds. His family continues to report positive growth and we are understanding his speech more and more. The road to get where he is now was not an easy one. D has ALWAYS had an above average vocabulary and is one of the brightest (and sweetest) little boys we know. When he was not able to communicate his message clearly, this caused frustration on both his end and on ours. His face lights up when you are able to hear all the clever one-liners he comes up with. In thinking about raising awareness and understanding, he was on my mind. How many five year olds undergo several major surgeries and have a surplus of information to share but can't because of something completely out of their control? Think about how you can help increase awareness and raise money to continue funding research on prevention and treatment in this area.  Learn how Speech & Language Therapy can help below and contact All About Speech & Language!
Additional awareness information:
References:
---
All About Speech & Language Areas of Expertise Includes: Cleft Palate
Craniofacial anomalies are abnormalities of the structures of the head and face, often congenital (present at the time of birth) and in many cases due to genetic or chromosomal factors or associated with genetic syndromes. A cleft is an opening in a normally closed structure, occurring in the lip and/or palate in the mouth. Numerous communication disorders are associated with clefts: hearing loss, articulation disorders, possible language disorders, and vocal disorders. Treatment consists of surgery to repair the clefts as well as speech-language therapy, individual and collaborative group treatment, to address communication disorders.
It's All About Your Child at All About Speech & Language we offer unique multi-sensory therapies and programs that can assist or complement your child's already developing skills!
Two offices to serve you!
South Tampa Office:  324 N. Dale Mabry Hwy Suite 201, Tampa, FL 33609
Riverview Office:  6152 Delancey Station Street Suite 205, Riverview, FL 33578
Contact us online here
Phone:  813-616-4004
Email:  info@aaspeech.com
www.aaspeech.com