Brittany graduated Magna Cum Laude from The University of Central Florida with a Bachelor of Science in Communication Sciences and Disorders and a Certificate in Language Development and Disorders. Following graduation, Brittany spent nine months volunteering at Tampa General Hospital within the Speech-Language Pathology department to optimize her hands-on experience before attending graduate school. She is a recent graduate of the Masters of Science, Speech-Language Pathology Program at Gannon University. Brittany is a well-rounded, driven individual with experience in clinical work, research, and professional communication. Her clinical experiences are diversified across settings and populations, and she enjoys working with children of all ages. Although most of her clinical skills materialized working with the pediatric population, she augmented her knowledge of adult care through clinical research.
Brittany aims to provide superior client-centered care and education and believes in coordinating efforts within a multidisciplinary team. She values high-quality care in conducive learning environments while honoring client and family wishes respectfully and openly. Brittany strives to always identify her client's strengths and use these to support developmental skill areas in need in order for progress to continue to be made and to allow clients to maximize their greatest potentials.
In her free time, Brittany enjoys spending time with family and friends, soaking up salty breezes and ocean waves, reading, relaxing with her fur babies, and traveling.
More About Brittany…..
What is your favorite food?
I love Italian food, but I am a sucker for any and all sweets. When I go out to eat, I look at the desserts before I look at anything else.
What is your favorite holiday and why?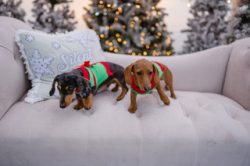 This is a tough one. I love spooky season; Halloween is one of my favorite holidays, but I think Christmas takes the icing on the cake. Christmas embeds my favorite things (e.g., gingerbread cookies, colder weather, warm drinks, gift-giving, joyful music, heart-warming movies, etc.). I project my love for Christmas so much that my nickname at the restaurant I work at is Cindy-Lou Who during the holiday season.
What is a cool hobby of yours?
I have many hobbies that depend on my mood and the weather; some include baking, journaling, reading, doing puzzles, boating, and traveling.
Favorite Halloween costume you wore as a child?
My mom dressed me up as a Hershey Kiss when I was too young to pick my costumes, and she is convinced that this was my favorite costume as I wore it for several months after Halloween. If you ask me, I think my favorite was when I dressed up as Tinker Bell.
What did you want to be "when you grow up"?

I always told my parents that I wanted to be a mom. It wasn't until middle school that I wanted to be an FBI agent, and I pursued this career path until my junior year of college. To this day, I still desire to be a mom more than anything.
Why did you become a therapist?
Personally, my passion for this field has continuously developed throughout my life. At the age of two, I began speech therapy; however, it wasn't my journey that helped me to understand and appreciate the services provided by professionals in this field; it was that of my youngest brother. My brother also began therapy at the age of two, but the duration of his continued well into high school. I became a therapist because my connection to this field is far too strong to ignore. Humanity, as we know it, is constantly changing as outside factors influence it. The ability to be compassionate and benevolent towards others lies on a spectrum that is few and far between. I chose to follow a career path fueled by past challenges. The goal I set out to achieve encompassed the idea of making a positive difference by improving the quality of life for children from a clinical perspective that also diminishes bullying through endless and unconditional support. In my opinion, the sense of creating a belonging environment with the foundation of genuine understanding is essential for children.
What's the funniest thing one of your kids has said to you or done during therapy?
During my last clinical rotation, I was in a home health setting and inherited all of my supervisor's kids for the semester. My supervisor mentioned that there were a few that I would be seeing that she said were "therapized." I became entirely aware of this during my first treatment session with a set of twins. It was so funny because they would try to give me therapy, and when I didn't respond in the way they wanted me to, they were so smart in doing what they thought would get a response out of me.
Give me on surprising/cool fact about you?
I was gifted a life-long best friend; I have an identical twin sister.
What pets do you have and what are their names?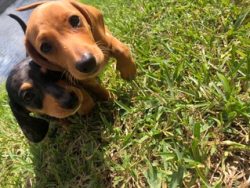 I have two miniature male dachshunds, brothers from the same litter. My red dachshund is named Samson, and my dapple is Shiloh. They are my entire world.
What is your favorite movie and why?
Growing up, my favorite movie was Transformers. That all changed when I saw Top Gun: Maverick. This is my favorite movie because I love its storyline and the subtle life lessons provided throughout the duration of the movie.
Favorite song?
My favorite song is "Forever After All" by Luke Combs because it reminds me of my parents and their love for one another.
Favorite book?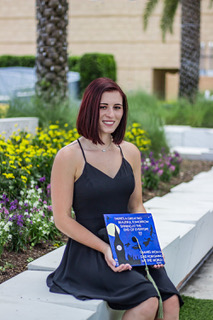 I read a lot; I am not sure I have just one favorite book. However, I do have a favorite author, Colleen Hoover. Her books pull on my heartstrings more than others I have read.