To celebrate National "Read A Book" Day! Our team of Speech-Language Pathologists provided us with some of their best tips to help your child, no matter the age, become the best readers they can be. Whether a child is just learning to read, or they are a seasoned pro, we are here to help inspire new ways to engage with books!
So, grab your coziest blankets and get ready to read!
Top Reading Tips for Younger Kids
Use tools to stay on track
Often times, children lose their place when reading, leaving out words or even adding words that don't exist in the text! You can help reduce the likelihood of this happening by using a bookmark, your finger, or even a funny pointer finger wand.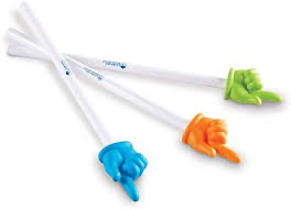 Set them up for success
Make sure to sit near your child or face your child towards you as you read so they can see your face! Try to point to and touch as many items on the page as you label them. Don't just read word for word what is on the page. Talk to your child about what is happening on the pages, like colors, sounds, emotions, etc.
Get involved
Take shared reading time one step further by asking familiar "wh-" questions, even ones they know the answers to. Asking questions is a great way to work understanding the characters, story plot, and that your child is also paying attention! It also builds familiarity with a variety of -wh questions and works on addressing early problem-solving and inferencing abilities. For example, "What is the girl doing?", "Where is the bear going?", "Who is this?", "How do you know he feels sad?" etc.
Incorporate Tactile Senses
Try including some "touch and feel" books in your child's book rotation. These types of books increase interaction during story time and target a variety of adjectives!
Repetition is key
Reading the same book repeatedly is great for vocabulary and word recognition, pattern and rhyme, fluency, comprehension, and confidence.
Complete This Short Form to Read More...