Maria attended Florida State University, where she earned a Bachelor of Science (B.S.) degree in Communication Sciences and Disorders. She graduated from the University of South Florida with a Master of Science (M.S.) degree in Speech-Language Pathology.
Prior to earning her Master's degree, Maria spent one year working as a Behavioral Therapist, where she conducted applied behavioral therapy in a one-on-one setting under clinical supervision. Upon graduation, she worked as a Speech-Language Pathologist at a public elementary school in the Tampa area as well as an adjunct Clinical Instructor at the University of South Florida.
Maria enjoys working with children of all ages and has experience evaluating and providing treatment in the areas of expressive and receptive language, articulation, pragmatics, fluency, and literacy. She is particularly passionate about social skills, augmentative and alternative communication, as well as parent/caregiver education. Maria strives to provide children and their families with the necessary tools and strategies, whether relational, academic, or vocational, in order to be successful in our community. In addition, she believes it to be essential to plan and execute evidence-based therapy activities that are interactive and differentiated based upon a child's needs.
More About Maria…
What is your favorite food?
Pizza
What is your favorite holiday and why?
Thanksgiving, love the food and cooking it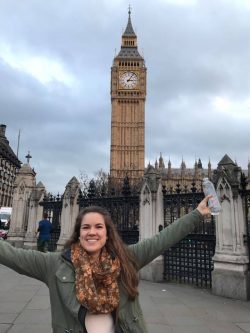 What is a cool hobby of yours?
Travelling
Favorite Halloween costume you wore as a child?
Yellow Power Ranger
What did you want to be "when you grow up"?
Zoologist
Why did you become a therapist?
I believe that people thrive in community and you need communication to do so!
What's the funniest thing one of your kids has said to you or done during therapy?
One of my elementary aged clients asked me what I wanted to be "when I grew up."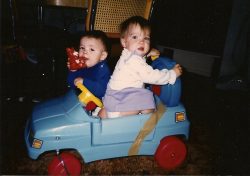 Give me one surprising/cool fact about you?
My brother and I were both adopted and are two months apart, basically twins.
What pets do you have and what are their names?
Nope, none.
What is your favorite movie and why?
The Lion King, first movie I saw in theaters
Favorite song?
Don't Stop Believin' By Journey
Favorite book?
Harry Potter series