Dianna attended the University of South Florida where she received her Bachelor of Arts in Psychology. She graduated from the University of St. Augustine for Health Sciences with her Master of Occupational Therapy.
Dianna is passionate about helping children achieve their highest level of physical, psychological, and social development by providing a whole-body, client centered approach to treatment. She is experienced in evaluating and providing individualized treatment to those individuals with a wide variety of development delays including Autism Spectrum Disorder, Down Syndrome, Cerebral Palsy, Corpus Callosum malformations, Oppositional Defiant Disorder, DiGeorge Syndrome, Attention-Deficit Hyperactivity Disorder, psychological and mood disorders, and Sensory Processing Disorder. She received training at Keystone Behavioral Pediatrics working with children with significant behavioral concerns. She has also received training using Floortime approaches to channel children's intrinsic motivation in order to engage them in interventions and promote occupational growth.
Dianna also has experience treating orthopedic based injuries on individuals of all ages. She completed her field work studies under the supervision of a Certified Hand Therapist (CHT). During that time, she gained experience evaluating and treating pre and post-operative upper extremity injuries. Her daily treatment interventions included the management of post-operative wounds, orthotic fabrication and maintenance, education on work place ergonomics and proper body mechanics, and progressing patients through range of motion and strengthening interventions in order to promote independence in daily functional activities.
In her free time, Dianna enjoys spending time with her family and friends, curling up with a good book, playing with her four-legged kids, and doing DIY crafts.
More About Dianna….
What is your favorite food?
Tacos and sushi
What is your favorite holiday and why?
Thanksgiving! Food and family, what's not to love?
What is a cool hobby of yours?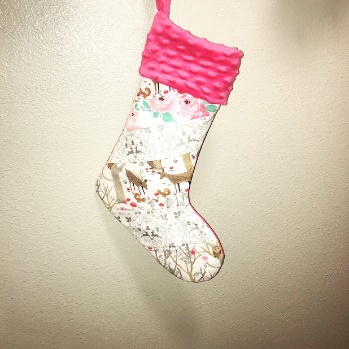 Crafting!!! I love diy projects and have recently started sewing. Here are some of my more recent projects….I made a Christmas stocking for my niece, goat coats for my MIL's goats, and pillow cases out of old t-shirts.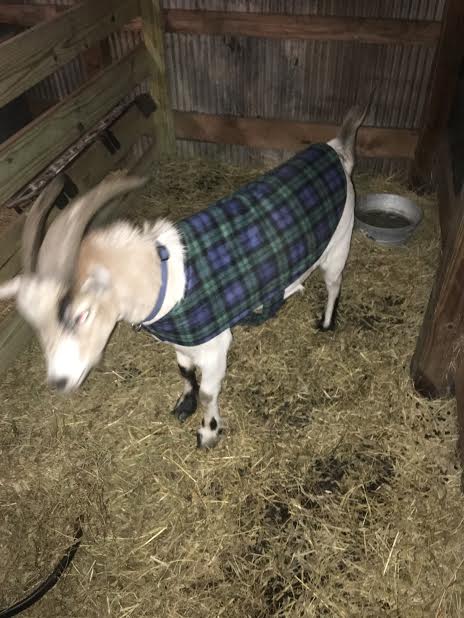 Favorite Halloween costume you wore as a child?
One year my mom made my sister and I matching green M&M costumes, which I thought was totally cool because I was matching my older sister!
What did you want to be "when you grow up"?
A teacher. I remember always playing "school" with my sister and neighborhood friends growing up and always thought that being a teacher would be fun
Why did you become a therapist?
As an occupational therapist, I am able to help others develop skills and participate in meaningful activities. There is no greater joy than watching a child become engaged and successful! I am so thankful to this field for allowing me to be a part of our kids and families journey!
What's the funniest thing one of your kids has said to you or done during therapy?
One the more recent funny things said in session was when my friend and I were working on an activity to increase his independence in the bathroom (specifically wiping after a bowel movement). We were using toilet paper to wipe shaving cream from the table……..after I showed him what to do, my friend enthusiastically exclaimed "wiping the butt, wiping the butt!!!" after every trial. Needless to say, I was in tears by the end of the session!
Give me one surprising/cool fact about you?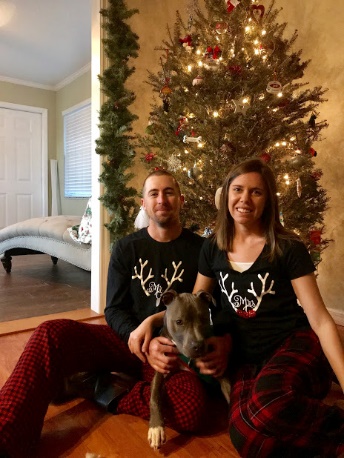 I celebrate Hanukkah and Christmas!! This year was particularly special because it was my niece's first holiday season and mine and my husband's first holiday season as Mr. & Mrs.!