In speech therapy at AASL, we love to use books to target our goals! Each and every book can be tailored to address your child's needs. We can select books that are loaded with specific targets, or modify the books we love to incorporate the sounds we need. While it is vitally important that your child work on these skills in speech therapy, it is also important that their hard work is translated at home. We've gathered some winter themed books that work on specific speech sounds for your child to continue their progress beyond the office.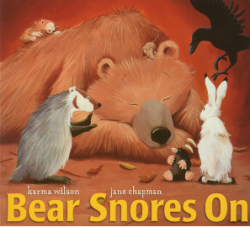 Bear Stays Up & Bear Snores On by Karma Wilson
Both books feature an adorable bear who has some lovable friends. This book is great for targeting /s/-blends or VC words over and over throughout the book! /s/- blends are any word that starts with s and is followed by another letter such as snores, sleeps, stays, etc. VC words stand for "vowel-consonant" words, meaning the word starts with a vowel and is followed by a consonant such as "up" or "out". /s/-blends and VC words can be difficult for some kids to produce. This is also a great time to modify the book to include words like "night night" or "no!" when Bear is falling asleep!
Little Snowflake by Steve Metzger
This sweet little snowflake is on a mission to become a part of the biggest and best snowman in the world! Follow him on his journey and get your little ones "finding" (/f/) him. You can play "I Spy" (/s/-blends) while locating him on each page or shout out "Little Snowflake!" (/l/) when you see him. At the end of the story, your child can work on their labeling and basic vocabulary by naming all of the parts of the snowman's body!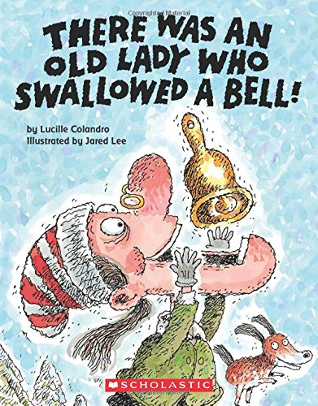 There Was an Old Lady Who Swallowed a Bell by Lucille Colandro
The "Old Lady" is famous for swallowing crazy items all year round. This holiday themed version has so many targets covered and is repetitive, so you get many opportunities for practicing target sounds. You can work on those tough /l/ sounds like "lady", "swallowed", "flight", "sleigh", "jolly" and "loudly" or those tricky /s/ sounds like "Santa", "snow", "swallowed", "soaring", "sleigh" or "steer". You can modify the book to target those VC sounds by saying things like "ick"!
Complete This Short Form to Read More...
Tags:
speech
,
speech impediment
,
speech therapy