Do you ever wish you had a tape recorder with pre-recorded answers/explanations for the long list of questions and misunderstandings that you hear about your child with autism? You could just hit play and the recorder could do the work for you! These videos may help bring awareness to inquiring individuals.
The videos below explain different aspects of autism to audiences of all ages. Feel free to send them to family, friends, or even pull up a video on your phone the next time you are out with your son or daughter and another child or adult could use a good dose of empathy and understanding! There are videos for every age!
For The Munchkins – Appreciating Autism
Video Link: https://www.youtube.com/watch?v=RuV8AddbXIs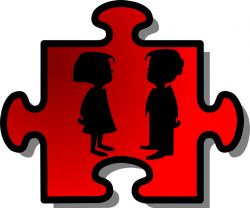 This video is created by Sesame Street and is perfect for younger elementary-aged children. The narrator is Abby Cadabby – a cute fuzzy, spunky pink character who's really excited to teach kids about beauty of the spectrum! This video shares short snip-it type stories about different children on the spectrum and how they see the world differently. What we love here are the stories told in the perspectives of siblings and parents of kids with autism. The video shows how siblings and parents love, include, help, and appreciate their family members with autism and how their lives are better with them around!
One of our favorite parts about this video is the catchy upbeat tune that the characters sing about how all kids are different, but we're all the same in the most important ways…and our differences are beautiful. What child wouldn't be excited to sing along?! Cookie Monster and Elmo even make an appearance in the end!
Complete This Short Form to Read More...
Tags:
Autism
,
explaining autism