Do you ever wish you had a tape recorder with pre-recorded answers/explanations for the long list of questions and misunderstandings that you hear about your child with autism? You could just hit play and the recorder could do the work for you! These videos may help bring awareness to inquiring individuals.
The videos below explain different aspects of autism to audiences of all ages. Feel free to send them to family, friends, or even pull up a video on your phone the next time you are out with your son or daughter and another child or adult could use a good dose of empathy and understanding! There are videos for every age!
For The Munchkins – Appreciating Autism
Video Link: https://www.youtube.com/watch?v=RuV8AddbXIs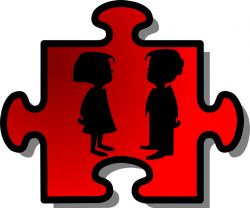 This video is created by Sesame Street and is perfect for younger elementary-aged children. The narrator is Abby Cadabby – a cute fuzzy, spunky pink character who's really excited to teach kids about beauty of the spectrum! This video shares short snip-it type stories about different children on the spectrum and how they see the world differently. What we love here are the stories told in the perspectives of siblings and parents of kids with autism. The video shows how siblings and parents love, include, help, and appreciate their family members with autism and how their lives are better with them around!
One of our favorite parts about this video is the catchy upbeat tune that the characters sing about how all kids are different, but we're all the same in the most important ways…and our differences are beautiful. What child wouldn't be excited to sing along?! Cookie Monster and Elmo even make an appearance in the end!
For Tweens & Teens– A Stranger With Autism Becomes A Friend
Video Link: https://www.youtube.com/watch?v=mtRYKjucDHk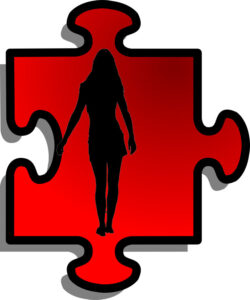 This clip tells a story from the perspective of the tween narrator who meets a classmate, Nick, (who has autism). We join her in the journey of learning about autism and becoming more tolerant. At first, she thinks Nick is "weird." The behaviors that this clip explains in the most detail are fixations and stimming…but as the narrator learns more about autism, she learns to appreciate Nick, value his differences and becomes his friend. The neatest part comes next…
The narrator talks about how she found strategies to include Nick in her social circle, even with his out of the ordinary behaviors. She also explains that friends with autism can participate in activities with the rest of us, but they may do it differently…and that's what makes them cool.
For Adults – About Autism By An Adult With Autism
Video Link: https://www.youtube.com/watch?v=79t_X7REvnI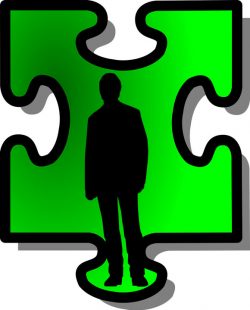 For family members and close adult friends, or those more mature with higher levels of comprehension, we recommend this 20/20 episode about Carly Fleischman, a girl with severe non-verbal autism. She communicates with people perfectly…through typing, and shares what the world is like from her eyes. She explains her behaviors to people who would otherwise not understand (flailing, verbal stimming, head banging, etc.).
Carly wasn't able to type until she was 11…but since then, this highly intelligent lady has been a non-stop source of valuable insight, wit, sassiness, and personality. She even interviews celebrities. "Meeting" Carly through this video would help to broaden any neurotypical individual's perspective about individuals with autism, and to think twice before making judgments or assumptions.
Share, Share Away!
Kids with autism are beautiful! You know it, we know it and now it's time to share the wealth! Please share these with friends and family…and other parents touched by autism. Spread the wealth, spread the beauty, and smile. Your child with autism is a blessing! Spreading understanding if the first step toward acceptance! (Read another one of our blog posts for written literature explaining autism.)
DISCLAIMER: Information published about one particular disorder does not necessarily apply to every individual who has the disorder discussed in this content. Treatments and therapies are highly individual and must be customized to the needs of each person to be effective. Do not make changes to your/your child's treatment plan as a result of what you read in this article (or any content published by AASL) without consulting your/your child's physicians and therapists. This content does not necessarily reflect the opinions of All About Speech and Language or its therapists. To understand the opinions and recommendations of your/your child's AASL therapist, schedule an appointment with your therapist to discuss your concerns.
Tags:
Autism
,
explaining autism