Brieann Yimoyines Papp, M.S., CCC-SLP, Co-Founder and Speech & Language Pathologist
All About Speech & Language (AASL) is beyond blessed to be able to work with families who have family members serving our country. With MacDill Air Force Base in the heart of South Tampa, the Tampa area is filled with military families coming to and from, day in and day out, year in and year out, for military assignments. All About Speech & Language is fortunate enough to be able to meet many of these families, and work with them during their orders. We must say that, your assignments to Tampa are far too short for our liking, as each member on our team, whether it be speech or occupational therapy, has gotten to know you all in ways that have truly touched our hearts; you are an extension of our All About Speech & Language family, and we care about you all, in ways we cannot adequately express or accurately put into our words.
As Military.com so beautifully states: 
"Military Family Appreciation Month is a time set aside to recognize you, the military family.  Military families know what it means to serve. Every day, you get up and support your service member, standing by during long trainings and deployments. You know the risks, but you accept this life of service anyway.  You know service is an honor….Serving is what you do."
We would like to take this opportunity to thank our military families: the husbands, wives, and children; the endless sacrifices you make for freedoms we get to live out each and every day, often without recognizing or appreciating. From the bottom of our hearts, we thank you.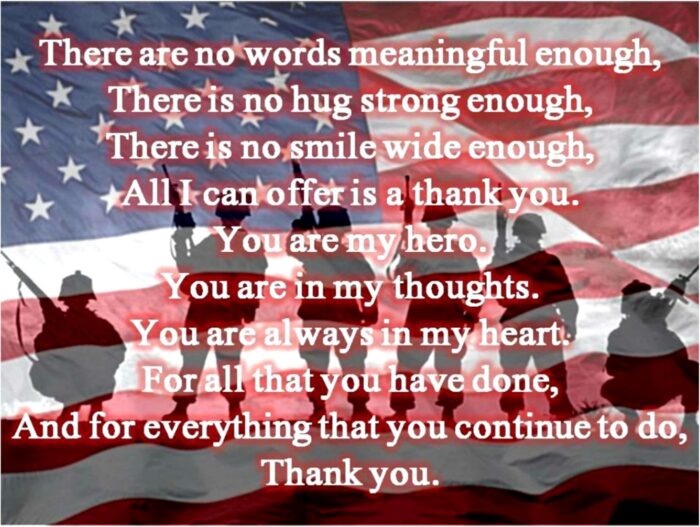 All of the military families that About Speech & Language has been blessed to work with, have impacted us in abundant ways. We have formed lifelong friendships, we visit when you are in town, we stay in touch via phone calls and social media, we cheer you on and excitedly anticipate your spouse's return from deployment(s), we send holiday cards and greetings, your children have become our pen pals, and we adore pictures and endless memories that will be cherished forever. And while we, as therapists, are the recipients of words of gratitude and thanks for the help we have provided to your children, what you don't realize is that you have all left beautiful imprints on our hearts, touched our lives, and taught us lessons along the way.  So with the deepest gratitude, we thank you; for your service, dedication, and endless sacrifices; not only for our country and within your families, but for the time, effort, and energy you put into being the amazing clients you are that we get to work with each day.
Here's to you all, the amazing military families around the world, but especially for those a part of our About Speech & Language family!
As a token of our appreciation, we look forward to being a part of the Exceptional Family Member Program (EFMP) "Pancakes With Santa Christmas Party" (for Enrolled EFMP families ONLY) in December!   Don't forget your RSVP, and we look forward to seeing you in December!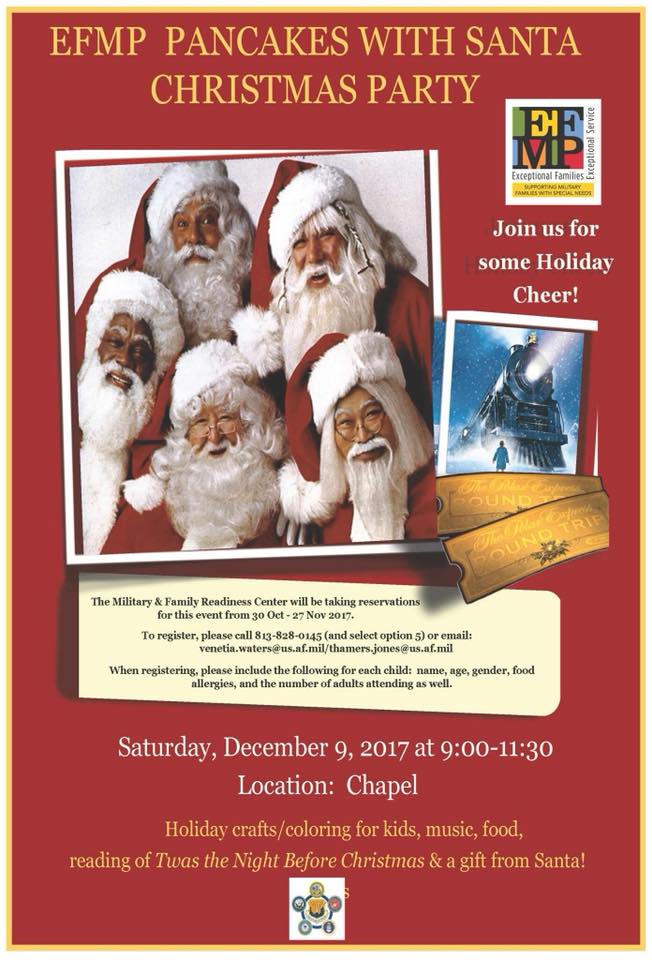 With love and our deepest gratitude,
Alicia & Brieann, Co-Founders, Speech & Language Pathologists
& Our About Speech & Language Team
---
It's All About Your Child at All About Speech & Language we offer unique multi-sensory therapies and programs that can assist or complement your child's already developing skills!
Two offices to serve you!
South Tampa Office:  324 N. Dale Mabry Hwy Suite 201, Tampa, FL 33609
Riverview Office:  6152 Delancey Station Street Suite 205, Riverview, FL 33578
Contact us online here
Phone:  813-616-4004
Email:  info@aaspeech.com
www.aaspeech.com
Tags:
military families