Alicia Yimoyines, All About Speech & Language (AASL), Co-Founder, Speech & Language Pathologist
"I feel AMAZING!"  Three simple words that make my heart smile big.
There's nothing better than getting to be an up-close-and-personal cheerleader for each of our special students and their families.  It's the most rewarding part of our team's job, being there through the journey…instilling the value of hard work and relishing in the reward of an accomplishment.  Inspiring a student to continue to keep his or her mind on goals that we get to create together and design steps for us to get there.
These joy-filled words were spoken by a dear student who has made remarkable gains with her reading and spelling.
Where previously the idea of working to "write a book" was daunting and scary at just the mention of it, we've been learning foundational skills every step of the way in a fun environment, leading up to this exciting project in just the right time to introduce it.  From learning important word parts and rules, to practice with sight words to get them to stick in our memory, building stamina with applying spelling and editing strategies, and understanding the elements of a story to make a plan, all these skills came together to be applied in the writing of our story, this little girl's first "real" story as she would say in her words.
As I sat back to listen as this sweet friend read her completed story aloud to me before getting to read it aloud to her class on Halloween day, all I could do was smile.  Smile at witnessing her excitement over her accomplishment.  Smile at seeing all her hard work pay off.  Smile for getting to be a part of this celebration.  I have been able to observe such a leap in confidence in this sweet friend of mine and I am so excited to continue cheering her, and her family, on for additional exciting goals ahead. Now that makes me feel "AMAZING."
So I encourage you; take each day a step at a time, build a strong foundation, keep creating goals and steps to achieve them, and all will come together in just the right moment.
With joy, Miss Alicia 🙂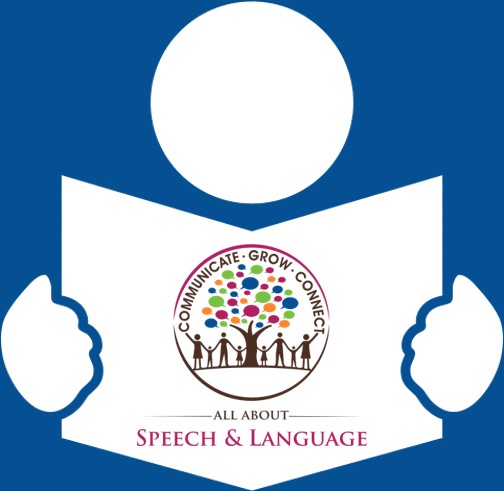 All About Speech & Language Reading Programs:
Orton Gillingham is a language-based, multi-sensory, structured, sequential, cumulative, and flexible approach to reading instruction. It is success-oriented and develops a balanced approached to reading instruction through direct teaching.  Learn more…
The Lindamood-Bell approach and programs provide powerful methods and tools for learning. They specifically help to build the sensory-cognitive skills that are necessary for reading and comprehension of what is read.  Learn more…