Happy Valentine's Day from AASL! Our speech therapists love to celebrate this time of year by incorporating love and friendship themed books and activities into therapy. With every new season comes the opportunity to introduce new words and sounds into a child's vocabulary. Reading is an incredible way to support cognitive development and indirectly work on speech sounds or skills that may need improvement. Here are some fun books we will be using (and encourage you to read at home) throughout the month of February to celebrate love and friendship, while simultaneously working on speech goals!
Duck & Goose, Goose Needs A Hug by Tad Hills
Valentine's Day is a great day to discuss the importance of kindness and friendship. This short picture book is great story to teach those vital lessons. Duck & Goose are great for describing action verbs such as hiding, running, splashing, singing, etc. It can allow therapists to work on identifying emotions and early inferencing like, "what will they try next?". We can also label spatial locations like behind the tree, behind the rock, and in the mud/water. Not to mention, we all can relate; sometimes we just need a hug!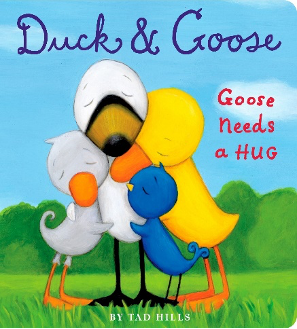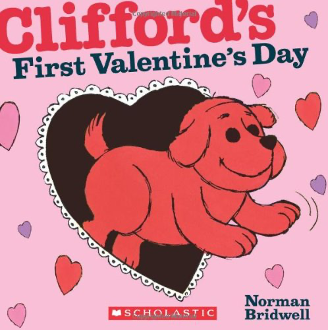 Clifford's First Valentine's Day by Norman Bridwell
This next book tells the story of everyone's favorite big, red dog…Clifford! Seeing Clifford as a puppy celebrate his first Valentine's Day will be sure to warm your heart and put a smile on your child's face! Clifford's story provides the perfect set up for working on sequencing skills. You can ask your child questions like "What happened first- when Clifford gave Emily Elizabeth a Valentine or when he got paste on his paws?". This is also a great time to work on some winter themed vocabulary such as hat, scarf, mittens, boots, and coats.
In My Heart: A Book of Feelings by Jo Witek
Our therapists love to bring this book into therapy during Valentine's Day celebrations. It is filled with beautifully bright colors and different varieties of shapes that are so interesting for the children to look at. As you read this book, you can work on label all kinds of feelings and discuss how hearts can feel different ways on different days!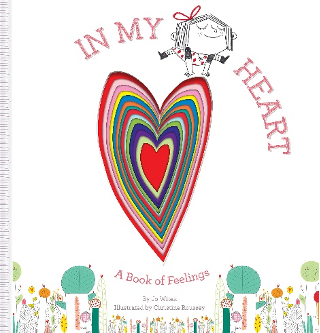 Complete This Short Form to Read More...