Alicia Yimoyines Martinez and Brieann Yimoyines Papp, All About Speech & Language (AASL) Co-Founders, Speech & Language Pathologists
As a company, and with the support of our special All About Speech & Language families, we were blessed to be able to give-back and provide Christmas gifts and new clothes/shoes to 5 sweet families, including 17 children total, who are a part of Miss Alicia and Miss Brieann's church mission site that is located in the University Community Area of Tampa. Miss Alicia had the opportunity to hand deliver these presents to each family's home. The children were so excited for the surprise bags added under their trees, and the parents were grateful, and even moved to tears. There were lots of hugs by all! Thank you, from the bottom of our hearts, for your help – as part of the AASL family – to give back to those in need. We sincerely appreciate your generosity and contribution!! Thanks for helping us make a difference in our surrounding community!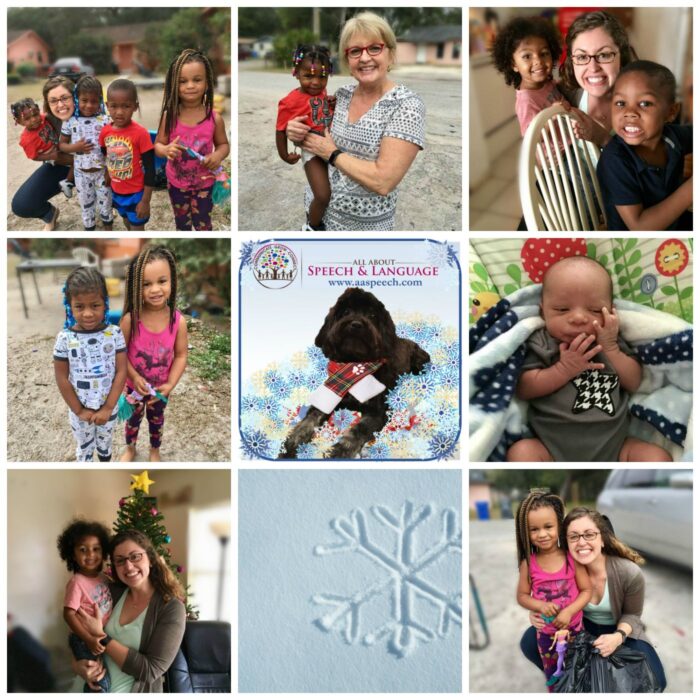 We made cards in our Tiny Socialights Social Skills Program, during our lesson on "Thinking of Others" to share with community members at the mission!  See Holiday GiveBack photos on our Facebook album here and more Holiday Cards here!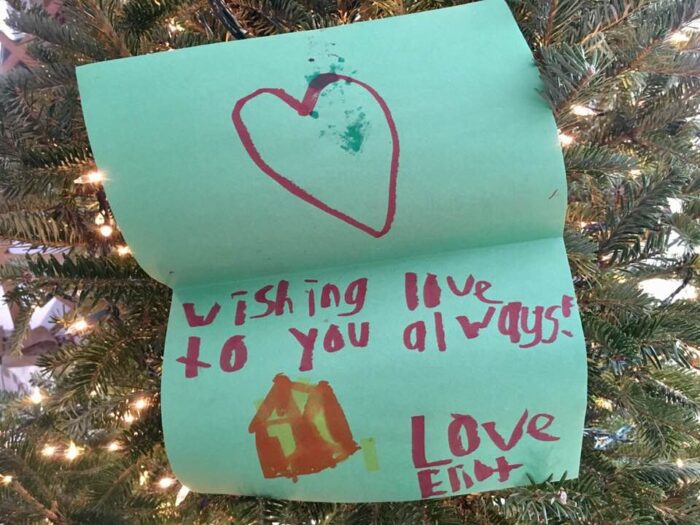 See
We hope each of our All About Speech & Language families and colleagues had wonderful holiday celebrations, and we wish you a Happy, Healthy, and Blessed New Year! It has been exciting to see you all back this week, and we are hopeful for all we continue to achieve together with you this year!!
With Love and  Gratitude,
Alicia & Brieann
Co-Founders, Speech & Language Pathologists
---
All About Speech & Language (AASL) offers an amazing program called Socialights Therapy.  These Social Skills Programs are designed to better adapt and grow each individual child and/or young adult.  Our mission with this program is "Social Growth for Social Success".
Two offices to serve you!
South Tampa Office:  324 N. Dale Mabry Hwy Suite 201, Tampa, FL 33609
Riverview Office:  6152 Delancey Station Street Suite 205, Riverview, FL 33578
Contact us online here
Phone:  813-616-4004
Email:  info@aaspeech.com
www.aaspeech.com